Current Issue
Vol. 76 No. 1 (2021)
Published May 6, 2021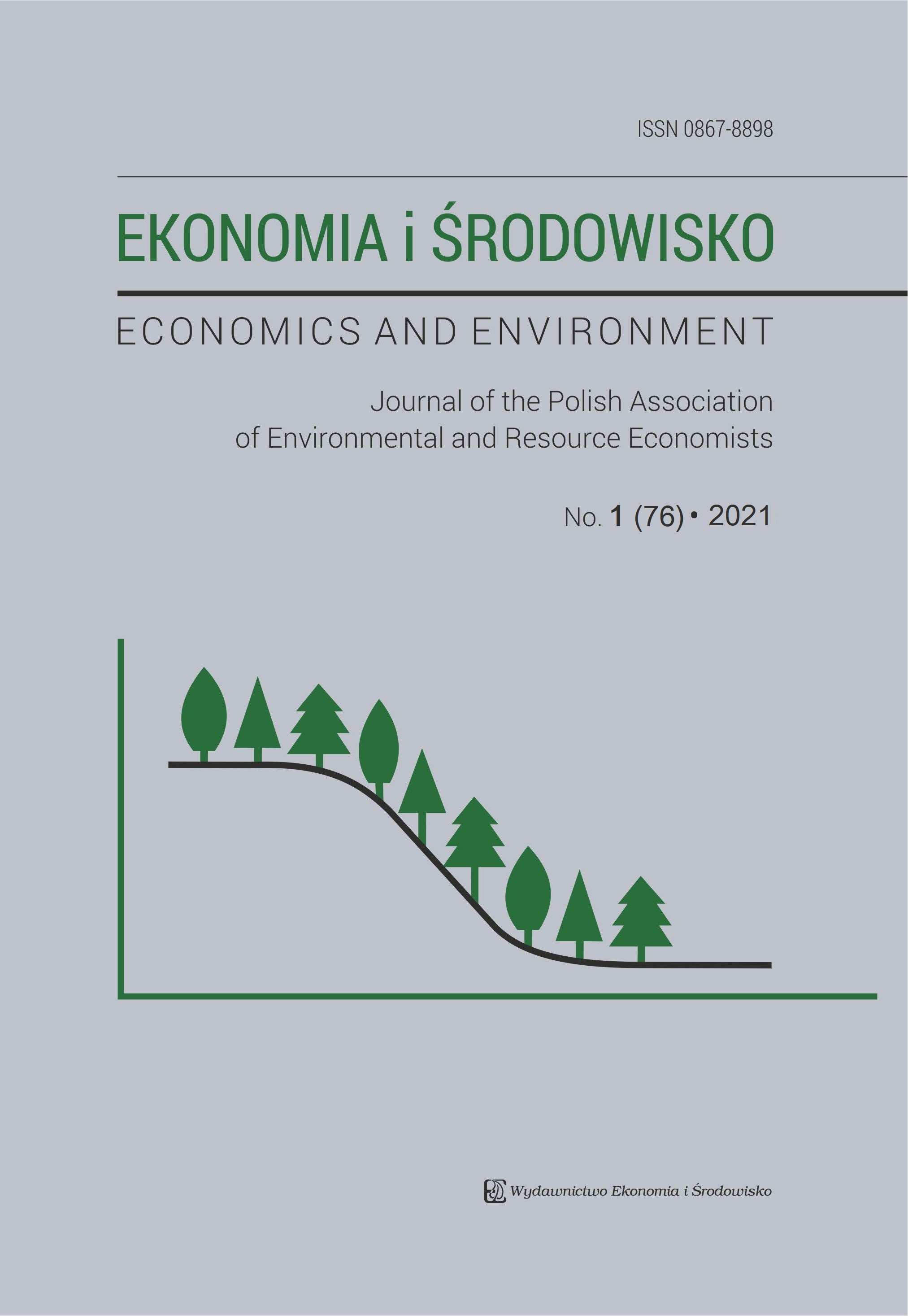 Welcome to the website of the Journal "Ekonomia i Srodowisko - Economics and Environment"
The journal "Economics and Environment" ("Ekonomia i Środowisko") is a leading Polish quarterly journal in the economics of environment and natural resources. It has existed since 1992.  The reference version of the Journal is the paper version.
This is the Journal of the Polish Association of Environmental and Resource Economists.
Value according to the Polish Ministry of Education and Science: 40 points.
Fields and disciplines of science:
1.  Engineering and technology: architecture and urban planning, civil engineering and transport, environmental engineering, mining and energy
2.  Agricultural sciences: forestry
3.  Social sciences: economics and finance, social and economic geography and
spatial management, management and quality studies
Announcements
New website
We have moved the website to a new system which will make the publication procedure much easier for authors and editors.
In case of any problems with the website service, please contact us at czasopismo@fe.org.pl.
More…
Wydawnictwo "Ekonomia i Środowisko" - 80 pkt.
---
The Journal has been indexed in the following databases:
SCOPUS, Master Journal List - Emerging Sources Citation Index, EHIR PLUS,  Index Copernicus, Agro, BazEkon, BazTech, EBSCO host