Current Issue
Vol. 83 No. 4 (2022)
Published January 12, 2023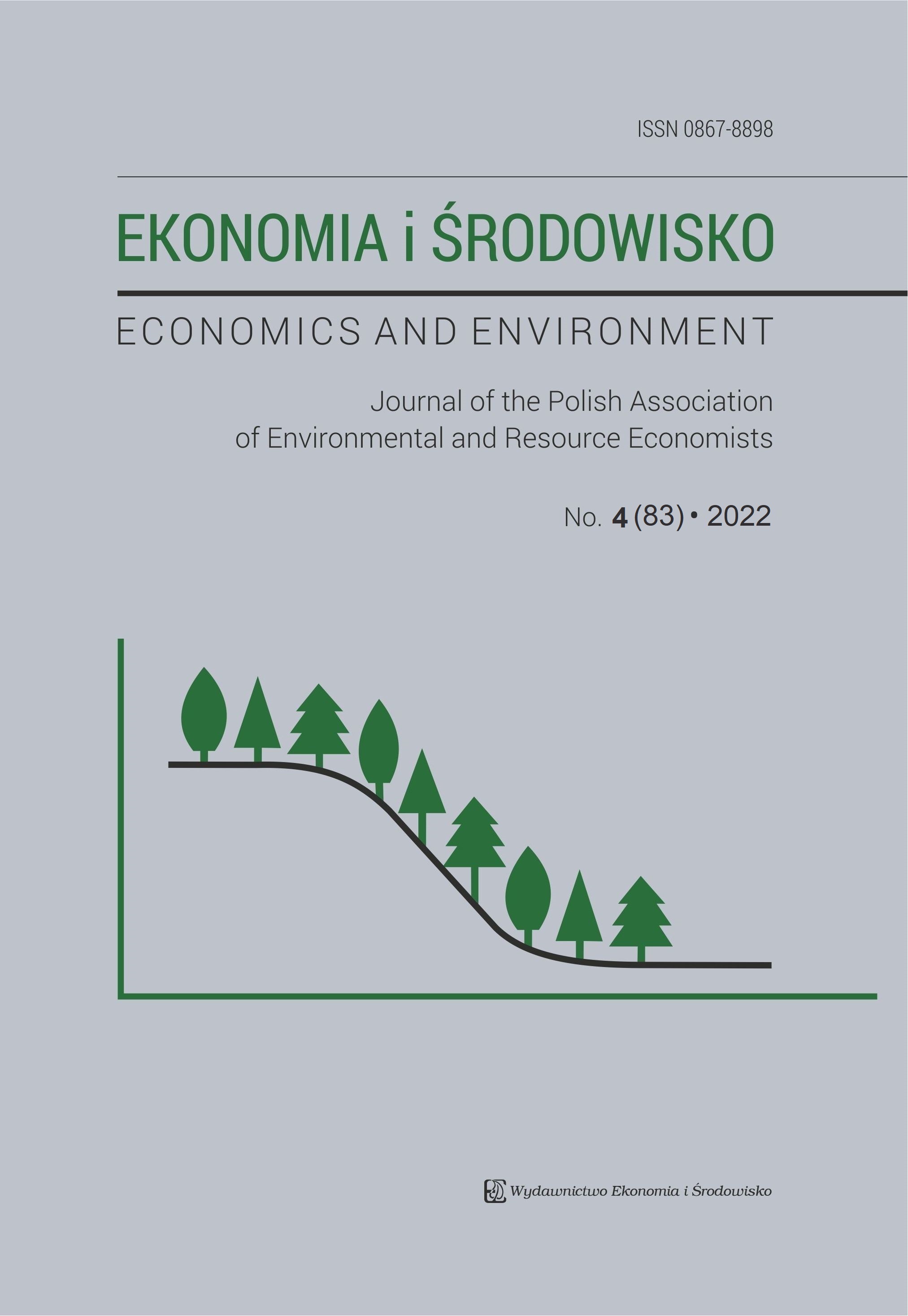 Welcome to the website of the Journal "Economics and Environment"
The journal "Economics and Environment" is a leading Polish quarterly journal in the economics of environment and natural resources. It has existed since 1992.  The reference version of the Journal is the paper version.
This is the Journal of the Polish Association of Environmental and Resource Economists.
Value according to the Polish Ministry of Education and Science: 100 points.
Fields and disciplines of science:
1.  Engineering and technology: architecture and urban planning, civil engineering and transport, environmental engineering, mining and energy
2.  Agricultural sciences: forestry
3.  Social sciences: economics and finance, social and economic geography and
spatial management, management and quality studies
Announcements
Change of publication fee
Dear Authors,
We would like to kindly inform you that as of March 1, 2023, the fee for the publication of an article in the "Ekonomia i Środowisko" journal will increase by VAT.
The basic fee for an article of up to 25 thousand characters will be 2500 PLN +23% VAT, and for each additional 1 thousand characters - 50 PLN + 23% VAT.
The fee for PSEŚiZN members will be PLN 2000 +VAT.
Editors of the journal
More…
100 points according to the Polish Minister of Science!
The "Ekonomia i Środowisko - Economics and Environment" journal obtained 100 points. in the evaluation of the Polish Ministry of Education and Science
More…
Profesor BAZYLI POSKROBKO (1941-2021)
W dniu 28 października 2021 roku zmarł Profesor dr hab. inż. Bazyli Poskrobko – Fundator Fundacji Ekonomistów Środowiska i Zasobów Naturalnych oraz wieloletni redaktor naczelny Czasopisma "Ekonomia i Środowisko".
More…
---
The Journal has been indexed in the following databases:
SCOPUS, Master Journal List - Emerging Sources Citation Index, EHIR PLUS,  Index Copernicus, Agro, BazEkon, BazTech, EBSCO host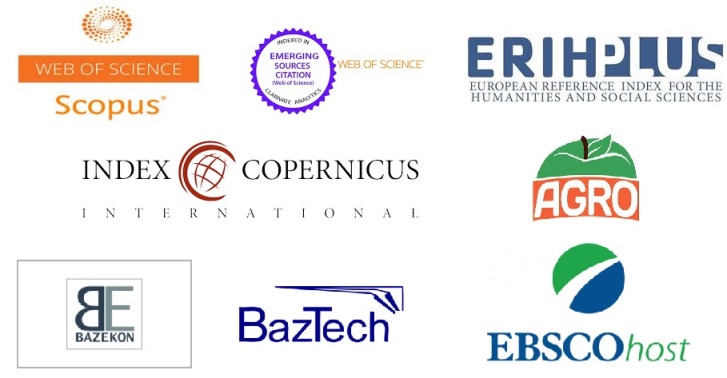 ----------------------------------------------------------------------------------------------------------------------------------
The project is funded by the Ministry of Education and Science programme "Development of scientific journals", contract number RCN/SN/0356/2021/1.


The value of the project in 2022-2024 is PLN 86,720, including a grant of PLN 78,540.
Project objectives: to intensify the promotion of the Journal, to search for foreign authors and reviewers and to implement an anti-plagiarism system.